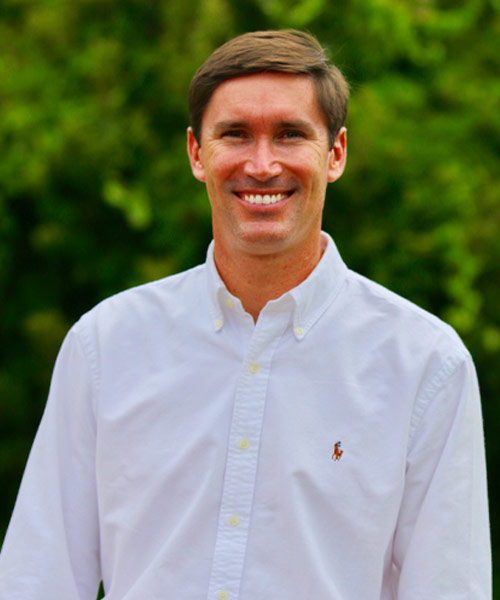 Dr. Ethan Sadowski
Dr. Ethan Sadowski was born and raised in Fort Myers, Florida. His love of the outdoors led him to pursue a master's degree from the University of Florida in Forest Resources and Conservation. After several years of practicing forestry, Ethan felt unfulfilled and desired a profession that allowed for more personal interaction with the public. Ethan decided that dentistry as a profession would give him the opportunity to serve and help others while building personal relationships with his patients.
Ethan earned his D.M.D. from the University of Alabama at Birmingham. After graduation, Dr. Ethan settled in Northwest Florida where his wife, Laura, grew up. Dr. Ethan is soft-spoken and wonderful at setting the most anxious patients at ease.  He offers comprehensive family dentistry with quality and care. 
Dr. Ethan enjoys all aspects of dentistry, as well as the relationships he is able to establish with all his patients. He is an active member of the American Dental Association and the Florida Dental Association.
In his spare time, Dr. Ethan loves spending time with his wife and children, Ellen and William. Dr. Ethan is an avid fisherman, restores classic bicycles, and relaxes by spending the day boating with his family.